Watch the Fourteen book trailer now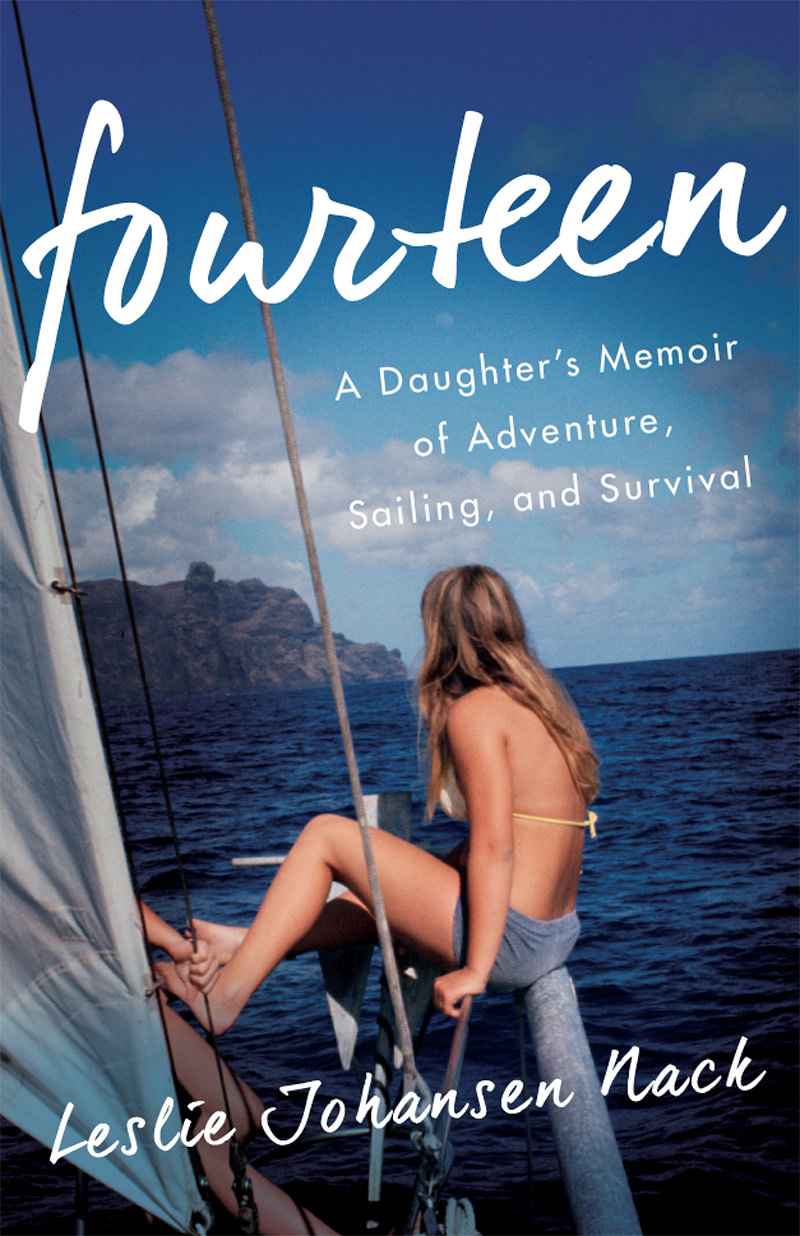 Buy Now
Available Now
Leslie's memoir starts in a broken home in the 1970s and moves into a coming-of-age adventure when, at the age of 14, she and her two sisters have to batten down the hatches on their 45-foot sailboat to navigate the Pacific Ocean, as well as the stormy temper of their larger-than-life Norwegian father.
"Nack's interest in sailing is not superficial. She has a respect for the ocean that her father teaches her; this is one of the reasons she is so close to him. But she knows she has much more to learn. She battles the standard teenager demons of boys and school, but her unconventional home life is a fascinating tale. Set against the background of life with a floating home, the teenage angst is not the focus of the story. [Fourteen] is not just a sailing story, nor is it a coming of age tale, but a splendid mix of the two."
Fourteen

is the poignant and gripping coming-of-age story of Leslie Johansen Nack, a smart, strong girl who sails to Tahiti with her two sisters and predatory father in 1975. With him as captain of their 45' boat, Nack's life depends upon him…until he falls ill. The skills and confidence Nack gains from sailing, combined with her indomitable will, help Nack fight back against her father's abuse—and might even help her save his life. In candid, clear, even-handed prose, Leslie Johansen Nack's

Fourteen

is an important book, one that takes us on a lush journey to distant lands and through the complexities and resilience of the human spirit.